I read an article on Forbes about Trump's travel ban and what struck me most is how people are looking at this issue. These lawyers are arguing about how it can be legal or what the legal problems are. Unfortunately, if you've ever had to deal with the courts you will understand that lawyers can remove all the humanity of an issue in short order.
Why is nobody looking at the usefulness of the order or how it affects people?
By broadly discriminating against a religious group the effect is obvious. If we are to believe most terrorists are Muslims, why are we not also telling Catholic priests they cannot work with children? I know to Christians that sounds like a horrendous proposition. The Muslim travel ban would sound equally as despicable if you were Muslim. We know not all Catholic priests are pedophiles, so we don't even talk about such an idea, yet how can we so easily talk about Muslims like we are with this travel ban? I personally know many, many muslims and I know they are not terrorists. Many are some of the nicest, most generous people I know. A travel ban based on a religious basis is most incredibly insulting, insensitive and ultimately non-productive.
Many people are also discussing how it is NOT a discriminatory edict by reflecting on many Muslim nations that are not on the ban list, yet within all of the countries on the ban list we are clearly targeting Muslims. Saying we are not targeting Muslims from Pakistan so therefore we are not targeting Muslims is senseless. Why are Pakistan and Iraq NOT on the list? We know many terrorists train or are funded by some Pakistanis and ISIS is based mainly in Iraq and Syria. This makes no sense at all. We are targeting Muslim majority countries in conflict, yet we are not including Pakistan and Iraq, two of the most violent and troubled nations on earth? Clearly we are making this stuff up as we go along and trying to justify our actions based on not including a few very controversial nations. If we are just trying to make America safe, shouldn't we also have a ban against white supremacists in public schools and movie theaters?
And since most people on earth are not terrorists, because if they were there would be terrorist events happening in every country every day, how is this affecting people and families who are not terrorists trying to come to this country, or especially those trying to flee the conflicts in their own home nations? It could be devastating for many very innocent people.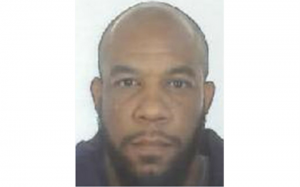 Then there are those who say people with citizenship, dual citizenship, visas, green cards, etc in the countries on the list are not affected. Why not? The people who flew into the twin towers had American visas. In England, many of the terrorists were citizens or had visas too. In the most recent attack in England, Khalid Masood was an English citizen. Why is England not on the no fly list? He could have flown here and committed his crimes. Look at France, Belgium and Germany. Citizens, visas all.
This brings up the usefulness of such a ban. We know that religion is not the perpetrator of terrorism. Christians and Muslims are listed in atrocities all over the globe, yet because we are a "Christian" nation, we are focusing only on the Muslims. This is blatantly discriminatory. You cannot argue otherwise without omitting many obvious and convenient facts.
Terrorists are Zealots. They are willing to go to extremes to get their message across. They use whatever facts they wish to use to carry their anger and hate to a broader audience. If we truly want to make the world safer, we need to work with all communities to disarm the hate, and disarm the individuals who would harm innocent people.

A real war on terrorism would put a ban on installing dictators and government that persecute their citizens in other countries just because they would work favorably with us. This would go far in removing hate against a nation because of how they are being treated by us. We also need to persecute organizations, companies and the very laws that make it easy for them to acquire weapons and the tools to carry out their crimes.
We need to reduce  the access to weapons as well as the ammunition of hate. This would be more effective than a travel ban. Unfortunately we love our easy access to weapons, and our greed keeps us producing hate around the world. We should stop blaming others for our problems and start taking the blame ourselves. Only then can we work towards making our nation and the world safer.